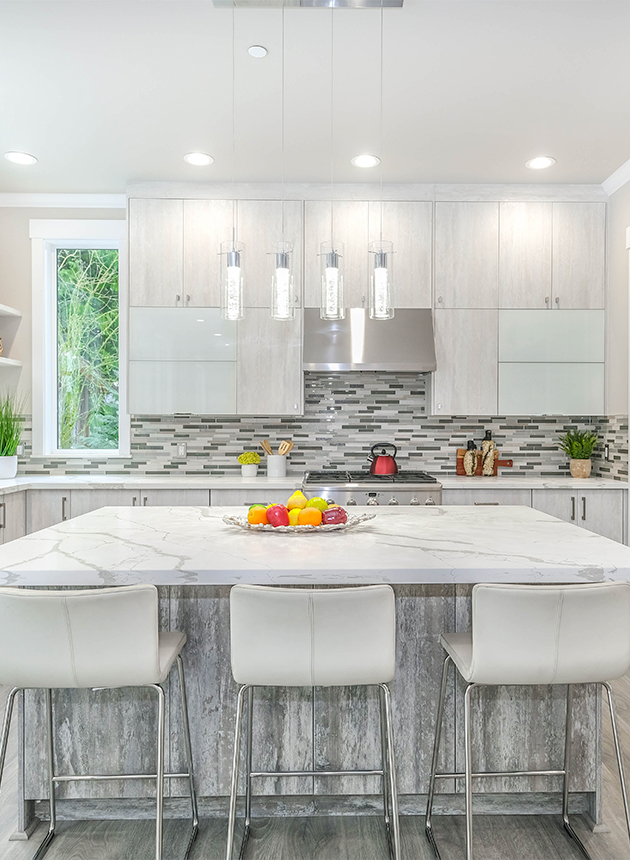 Our team of professionals is equipped with knowledge of the market and industry, therefore, we ensure that your house won't be missing out on the latest trend.
Full New Construction
General Construction
Bathroom Renovation
Complete Kitchen Renovation
Basement Suite Conversions
Framing and Concrete
Whole Home Renovation
Upper Floor Additions
Getting to know the client.
We understand the client's needs and find the right property that caters specially to them.
Estimating cost of
build.
Understanding the clients' needs in the home/property and provide an in depth understanding of the cost to build.
Designing your custom dream home.
Helping the client choose the right designer for their build and setting a budget that fits within the clients' needs.
Attaining required approvals.
Explaining to the client what exactly is required in a home/property and making sure the project is built to code.
Attaining quotes and estimates.
Finding the right contractors that suit the clients' build/project and making sure the contractors can make the clients vision come alive.
Scheduling and managing the build.
Managing and maintaining the site and making sure the client is informed and updated throughout the whole process..
Adcom Development is a leader in customer service when it comes to construction and land projects. We strive to establish long lasting relationships with our customers by providing exceptional service and trustworthy development of their dream homes and projects.
Looking for a consultation?